Turkey Leg Hut Announces Exciting New Delivery Partnership with DoorDash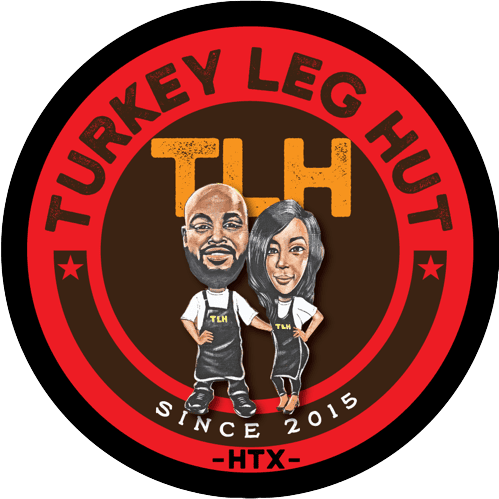 Houston, Texas – September 19, 2023 – Turkey Leg Hut, the renowned restaurant famous for its mouthwatering turkey legs and soulful Southern cuisine, is thrilled to announce its new partnership with DoorDash, the leading food delivery platform. This exciting collaboration aims to bring Turkey Leg Hut's delectable flavors directly to customers' doorsteps across the great city of Houston and beyond.
As a beloved culinary institution, Turkey Leg Hut has garnered a loyal following for its unique and flavorful menu offerings. From succulent smoked turkey legs to savory seafood gumbo and tasty Cajun-inspired dishes, the restaurant prides itself on delivering exceptional dining experiences to its patrons. Now, with the addition of DoorDash to its repertoire, Turkey Leg Hut can provide its exceptional cuisine to even more hungry customers throughout the area. DoorDash, widely recognized as a premier food delivery service, boasts an extensive network of drivers and a user–friendly platform, making it easier than ever for customers to enjoy their favorite meals from their homes.
By partnering with DoorDash, Turkey Leg Hut aims to expand its reach and ensure that everyone can experience the incredible flavors and hospitality they are renowned for. "We are thrilled to partner with DoorDash to offer our customers a convenient and seamless way to enjoy our delicious food," said Nakia Price, owner of The Turkey Leg Hut. "Our mission has always been to provide exceptional Southern cuisine, and this partnership allows us to bring our mouthwatering dishes to even more people in Houston and beyond. We couldn't be more excited about this new chapter for The Turkey Leg Hut."
To celebrate the launch of this partnership, Turkey Leg Hut, and DoorDash will be offering special promotions and discounts exclusively for customers placing orders through the DoorDash app or website. This exciting collaboration ensures that customers can enjoy the flavors they love from Turkey Leg Hut supports local businesses and introduces new culinary experiences to the community.
For more information about Turkey Leg Hut or to place an order for delivery through DoorDash, please visit the official Turkey Leg Hut website at www.theturkeyleghut.com or download the DoorDash app on your mobile device.
About Turkey Leg Hut:
Turkey Leg Hut is a renowned restaurant located in Houston, known for its delectable turkey legs and Southern-inspired cuisine. With a commitment to delivering exceptional flavors and warm hospitality, Turkey Leg Hut has become a beloved culinary destination for locals and visitors alike.
Media Contact
Company Name: Turkey Leg Hut
Contact Person: Tiffany Parker
Email: Send Email
Phone: 281-939-4169
Country: United States
Website: www.theturkeyleghut.com