Tokenization Market Analysis by Size, Rising Demand, Business Growth Factors, Regional Analysis and Revenue Strategies 2026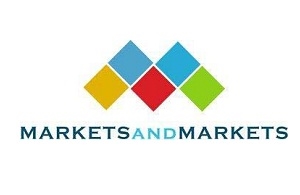 Fiserv (US), Visa (US), Mastercard (US), Micro Focus (UK), American Express (US), Thales (France), Lookout (US), Futurex (US), CardConnect (US), and FIS (US).
Tokenization Market by Component, Application Area (Payment Security, User Authentication, and Compliance Management), Tokenization Technique, Deployment Mode, Organization Size, Vertical and Region – Global Forecast to 2026
MarketsandMarkets forecasts the global Tokenization Market size to grow from USD 2.3 billion in 2021 to USD 5.6 billion by 2026, at a Compound Annual Growth Rate (CAGR) of 19.0% during the forecast period. Need to stay compliant and meet regulatory reporting standards, growing need to ensure continuous customer experience and maintain fraud prevention levels due to increasing financial frauds, and need to reduce risk from data breaches are key factors for the growth of the Tokenization market.
Download PDF Brochure: https://www.marketsandmarkets.com/pdfdownloadNew.asp?id=76652221
By Organization Size, Large Enterprises to hold the larger market size during the forecast period
The Large Enterprises segment of the Tokenization Market is projected to hold the largest market size in 2021. Large Enterprises are the early adopters of tokenization, as they use a huge amount of confidential data of consumers and have many business applications susceptible to cyber-attacks. Due to their large size, these enterprises with different types of IT infrastructure face the difficult task of effectively managing the security for several applications across the enterprise. These organizations prefer to outsource tokenization services to lower their burden of PCI DSS compliance management.
By Vertical, the Retail & eCommerce subsegment to grow at the highest CAGR during the forecast period
Among the Verticals, the Retail & eCommerce sub-segment is expected to grow at the highest CAGR during the forecast period. Retail organizations need to ensure a pleasant check-out experience for their customers. Retail merchants regularly face challenges in managing consumers' sensitive data related to payment cards as well as complying with regulations. Tokenization solutions address these challenges by replacing the sensitive data with tokens and protecting critical information from traversing through vulnerable networks.
Request Sample Pages: https://www.marketsandmarkets.com/requestsampleNew.asp?id=76652221
Tokenization Industry Regional Analysis:
The Asia Pacific Tokenization market is expected to grow at the highest CAGR from 2021 to 2026 due to rapid increase in digital payments and e-commerce transactions. The adoption of mobile banking and financial technology (FinTech) services has surged in the Asia Pacific region. Tokenization plays a crucial role in securing mobile payments and ensuring the safety of financial transactions. With a booming e-commerce sector, it is essential for Tokenization to secure online transactions, protect customer data, and prevent fraud in e-commerce platforms. Furthermore, governments and regulatory bodies in the Asia Pacific have introduced stringent data protection and privacy regulations. Compliance with these regulations often requires the use of tokenization to safeguard sensitive customer data.
The growth of the tokenization market in Japan is driven by a combination of regulatory pressures, increased digitalization, a growing e-commerce ecosystem, and a strong focus on data security and compliance. Additionally, Japan's interest in emerging technologies, such as blockchain, has led to experimentation with blockchain-based tokenization methods. This demonstrates a commitment to staying at the forefront of technological advancements in the data security and payment processing sectors.
The rapid digital transformation and the flourishing e-commerce sector in ANZ drive the demand for secure online transactions, where tokenization is pivotal. Furthermore, the financial services industry in ANZ is increasingly turning to tokenization to enhance payment security and adhere to stringent compliance standards. Additionally, the growing concerns about cybersecurity threats underscore the need for robust data protection measures, further solidifying tokenization's role as a cornerstone of data security strategies in the ANZ region.
Unique Features in the Tokenization Market:
Tokenization replaces sensitive data with one-of-a-kind tokens, strengthening data security and lowering the possibility of data breaches. Due to the non-reversibility of these tokens, a strong security layer is created by preventing unauthorised users from deciphering the original data. Additionally, a variety of use cases and sectors can be accommodated by the flexibility of token types, including format-preserving and random tokens.
For organisations with various infrastructure requirements, scalability and accessibility are made possible by the fact that many tokenization systems are designed to be cloud-native. The token vault is a crucial part of tokenization since it securely stores the mapping between tokens and original data, enabling authorised users to retrieve the latter as needed. By seamlessly integrating with payment systems, tokenization ensures secure transactions without disclosing private cardholder information. Additionally, it offers dynamic tokenization allowing on-the-fly creation of tokens during transactions, hence lowering the need for long-term storage and averting potential security problems.
Token generation, storage, retrieval, and retirement are all covered by the entire token lifecycle management services provided by the tokenization market. In-store, web, and mobile applications are all included in its application, which ensures consistent and strong security at all customer touchpoints. Beyond transactional security, tokenization helps businesses comply with laws like the PCI DSS, GDPR, and HIPAA, dramatically lowering the cost of compliance.
Inquire Before Buying: https://www.marketsandmarkets.com/Enquiry_Before_BuyingNew.asp?id=76652221
Major Highlights of the Tokenization Market:
Fundamentally, tokenization improves data security by replacing sensitive data with distinctive tokens, effectively making the original data useless to unauthorised users. Because this process cannot be undone, it offers a strong layer of data protection. Solutions for tokenization are flexible, enabling a wide range of token types to accommodate varied data formats and use cases.
For organisations with various infrastructure requirements, several tokenization systems are meant to be cloud-native, providing scalability and accessibility. The idea of a token vault is essential to tokenization since it enables authorised users to safely store the mapping between tokens and original data and access it as needed. By easily integrating with payment systems, tokenization ensures secure transactions without disclosing private payment information.
Another feature is dynamic tokenization, which creates tokens in real-time during transactions, obviating the need for long-term token storage and potentially lowering security threats. Additionally, it broadens its security to include in-store, online, and mobile platforms, assuring constant security for client engagements. Solutions for tokenization frequently offer complete token lifecycle management, including token creation, storage, retrieval, and retirement.
Tokenization substantially aids in efforts to comply with regulations in addition to transactional security. It helps businesses comply with the Payment Card Industry Data Security Standard (PCI DSS), cut down on compliance expenses, and lessen the chance of facing monetary penalties. Where safe data management is crucial, such as in finance, healthcare, retail, and e-commerce, tokenization has applications across many different industries.
Top Key Companies in the Tokenization Market:
The key and emerging market players in the Tokenization market include Fiserv (US), Visa (US), Mastercard (US), Micro Focus (UK), American Express (US), Thales (France), Lookout (US), Futurex (US), CardConnect (US), FIS (US), HelpSystems (US), MeaWallet (Norway), TokenEx (US), Entrust (US), Verifone (US), Bluefin (US), WEX (US), AsiaPay (Hong Kong), Shift4 (US), and Worldline (France). These players have adopted various strategies to grow in the Tokenization market.
Fiserv is a financial technology and solutions company that offers payment solutions, processing services, customer and channel management solutions, risk and compliance solutions, and insights and optimization solutions. The company offers electronic payments, digital channels, card services, biller solutions, output services, investment services, and risk management under its payments segment. The company's offerings in the tokenization market include Fiserv Carat, which helps protect customers' data by using a multi-layered, end-to-end security strategy that includes encryption and omnichannel tokenization. In January 2021, Fiserv acquired Ondot Systems Inc., a provider of digital experience platforms. This helped Fiserv enhance its portfolio with digital solutions.
Mastercard is a leading global provider of business payment solutions. The company provides payment processing products, solutions, and consulting services. In the tokenization market, it offers a PCI tokenization service that helps reduce PCI compliance scope and secure the user account details by replacing the PAN number with some token number. In November 2021, Mastercard partnered with ACI Worldwide to make Mastercard Direct Services accessible to ACI's customers. These services enable financial institutions to access safety, security, loyalty, and other value-added services across all payment types.
Media Contact
Company Name: MarketsandMarkets™ Research Private Ltd.
Contact Person: Mr. Aashish Mehra
Email: Send Email
Phone: 18886006441
Address:630 Dundee Road Suite 430
City: Northbrook
State: IL 60062
Country: United States
Website: https://www.marketsandmarkets.com/Market-Reports/tokenization-market-76652221.html