Lucky Ezy releases his new EP titled Regime featuring 7 groovy songs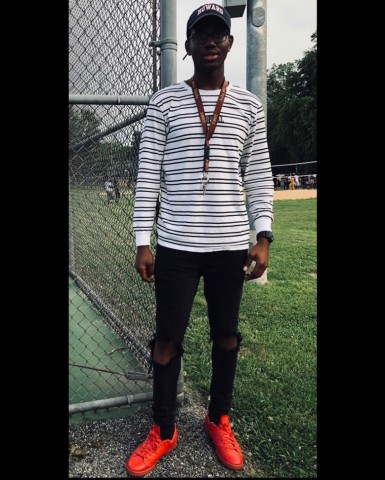 Lucky Ezy is an emerging artist from California who is rapidly gaining popularity for his unique music and groovy songs. He has recently launched his new EP titled "Regime" featuring seven songs in total, on major music platforms like Spotify, Soundcloud, and YouTube. Born as Lucky, T. Enzemboi in Oakland, California on October 27, 1994, he chose to enter the music industry by the name Lucky Ezy. His love for music started early in his life but he only started his career as a music artist in 2015. "Making Music makes me feel alive and happy. I was raised by two loving parents who want the best for me, Emmanuel and Josephine. I am of African descent from Nigeria of the Igbo tribe", says Lucky Ezy in a statement to the media.
Lucky Ezy is a Howard Alumni and APU Grad student. He is recognized as the Indie artist hailing from the D(M)V area. After a short break, he started his music career back again in 2019 by releasing his project titled "Of You", independently to music vendors such as Spotify, Apple Music, and Youtube via TuneCore. As an emerging artist, Lucky Ezy has had his fair share of struggles, especially coming out of a humble background with a dream to make it big in the highly competitive music industry. "It has not been an easy journey for me. I've had some upsets and downfalls which caused me to want to give up on music. Despite the many accolades I have received its still more work to do", he adds.
His EP Regime is released through Bentley records and features seven songs, all of which are produced by lucky Ezy. The EP features songs titled, Spanish girl, Jingle, Days Off, I'm in Love and others, all of which have mesmerizing beats and cool lyrics falling into the genre of Hip Hop, Rap and Afrobeats. His next project titled 'Phases' will also be releasing soon.
"I have signed to Bentley Records, Slain Records, Wolfram Recordings, Boost Records via distribution marketing deal. It has helped me to improve my image as an artist. Music is my passion but I have school to finish off. Grad school of course. With GOD anything and everything is possible. Be on the lookout for more music. Another Ezy Production. Go stream now." – Lucky Ezy.
Listen to his new EP on Spotify, Soundcloud, and YouTube.
Instagram: https://www.instagram.com/anotherezyproduction_/
Twitter: https://twitter.com/luckyezy
Media Contact
Company Name: G Media Inc
Contact Person: Press Executive
Email: Send Email
Country: United States
Website: www.facebook.com/gmediasolutions