Popular Crypto Trading Bot BravoBot, Revolutionizes Trading Bot Industry with Pay-After-You-Profit Payment Model
BravoBot is a high-performance cryptocurrency trading bot platform empowering big and small traders.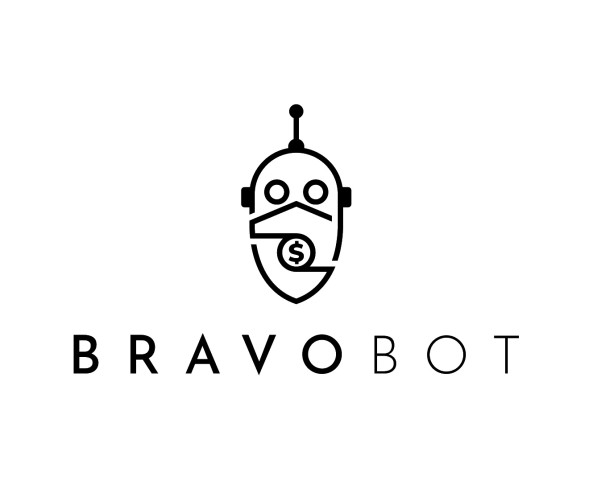 BravoBot does not charge traders a single cent; Only after a user makes a profitable trade a 15% commission is paid on the profit, up to $100/month maximum. BravoBot ensures traders never spend exorbitant amounts of money on commission and that you only pay for what you need.
"We believe everyone deserves equal access to premium high-performance trading servers, and that's why we have created a platform that is accessible and affordable for all," said Alfred van der Heide, CEO of BravoBot.
BravoBot, a leading provider of high-performance trading servers, is proud to announce the launch of its innovative platform for automated trading in the financial markets.
"Our platform offers a secure, transparent, and flexible solution for anyone looking to enter the world of automated trading. The platform has many useful functions that will greatly improve profitability for all our traders."
BravoBot is designed to provide 24/7 high-performance automated trading from the cloud; Trading bots check the market as often as 20 times a minute to respond to market movements quickly. BravoBot has multiple notification channel integrations and is always accessible from any device with a web browser.
With advanced backtesting capabilities, users can backtest their custom strategies on 365 days of continuous historical data, including exact start and end date segmentation.
The platform also offers incredibly actionable and exportable dashboards so traders can understand their bots and performance and even perform further analysis off the platform.
Bravobot's architecture is highly flexible, with up to ten different strategies per bot and the ability to combine various indicators and multiple timeframes. The platform does not ask for withdrawal rights or private keys, and all trades the bots make are visible on the respective exchange.
"Our goal is to empower users to trade confidently, and we have designed the platform to do just that," said Frank de Jong, CTO of BravoBot.
"We are always working on making it easier for new traders to start using BravoBot. We recently introduced a 'Trading bot Leaderboard,' where traders can share their bot backtesting results (and optionally the settings) to a global audience or specific users. New users can copy these preexisting bot's with a single click, making it a lot easier to get started quickly." said Nikolay Popovidis, COO of BravoBot.
For more information on Bravobot and its platform, visit BravoBot.com.
Some of the Things You Must Know About the Best Crypto Trading Bot
Are you looking for the best way to improve your cryptocurrency trading results? Do you want to make more profit in your next investment in the cryptocurrency business? Have you been wondering how you can navigate through the complex routes involved in the crypto business? If your answer to these questions is yes, you are not to worry, as a crypto trading bot is the solution you need. It is a trading platform dedicated to offering all users ultra-fast, flexible, and reliable performance.
Take Advantage of the Backtesting Features of the Best Crypto Bot.
Different crypto bots are available today, but most do not deliver on a promise. Most of the bots are slow and less reliable. Some also come with high subscription fees without providing the needed results. If you have been wondering about the Binance trading bot that can deliver the desired effect, the BravoBot is the best choice. Many people tested and trusted the trading due to its Gridbot features.
The trading bot also comes with 365-day backtesting, which is not possible with other trading bots out there.
Understanding How to use the Best Crypto Bot Online
If you want the best way to improve your crypto trading, the BravoBot has the features you need to achieve that. The Binance RSI bot has some impressive features that set it aside from others. Those interested in boosting their trading can utilize the enormous features of this trading application. Some of the reasons for you to go for this bot include the following:
Ease of use feature
Ultra-fast and efficient
More than 250 coins supported
Live notifications are assured to users.
You will surely get the result you need from the best crypto trading when you take advantage of thecrypto bot. It is the bot that is making many people rich, and you can go ahead and benefit from it today.
Why You Should Consider Going For the Binance RSI Bot
You are in the right spot if you desire to make money through crypto trading. Here comes BravoBot, designed to offer users improved features and functionalities. The bot is designed with everything users need to experience fast, reliable, flexible, and profitable trading. Those who enjoy peace of mind with their best trading app can count on the BravoBot today. Consider checking out the crypto trading bot. Many features make the application here the best for all traders, and you will learn more about it when you read this article's end.
What You Stand to Gain From BravoBot Trading Bot
Enough benefits are available when you go for the Binance trading bot. It is a trading application for all new and old cryptocurrency traders. So, your experience in crypto trading has nothing to do with the result you stand to get from trading here. You will be sure of exportable analysis, live notifications, copy from the leaderboard, and many more features when you subscribe to this trading application. More so, you can experience growth in your Binance account when you trade with the help of this bot.
Take Advantage of the Thousands of Strategies Combined in this Bot
You should avoid thinking about the best trading strategies to make money through crypto trading. The Binance rsi bot comes with a combination of more than one thousand strategies for each user. So, you are sure of profit maximization when using this bot.
Trading applications include the following:
It is powerful and easy to use
Super simple features and pricing
High performance and community-focus
Transparent and secure.
Contact:
Nikolay Popovidis
COO, BravoBot.com
About BravoBot
BravoBot is a leading provider of high-performance trading servers and a platform for automated trading in the financial markets. The company is committed to empowering users to trade confidently, providing a secure, transparent, and flexible solution for anyone looking to enter the world of automated trading.
Media Contact
Company Name: BravoBot
Contact Person: Support
Email: Send Email
Phone: (979) 845-2351
Address:465 Raymond Stotzer Parkway
City: College Station
Country: United States
Website: https://bravobot.com