Youtube Entrepreneur Alexander Lorenzo: Billion Dollar Dreams
Youtube entrepreneur and influencer Alexander Lorenzo brings new educational startup to revolutionize the financial and digital asset ecosystem.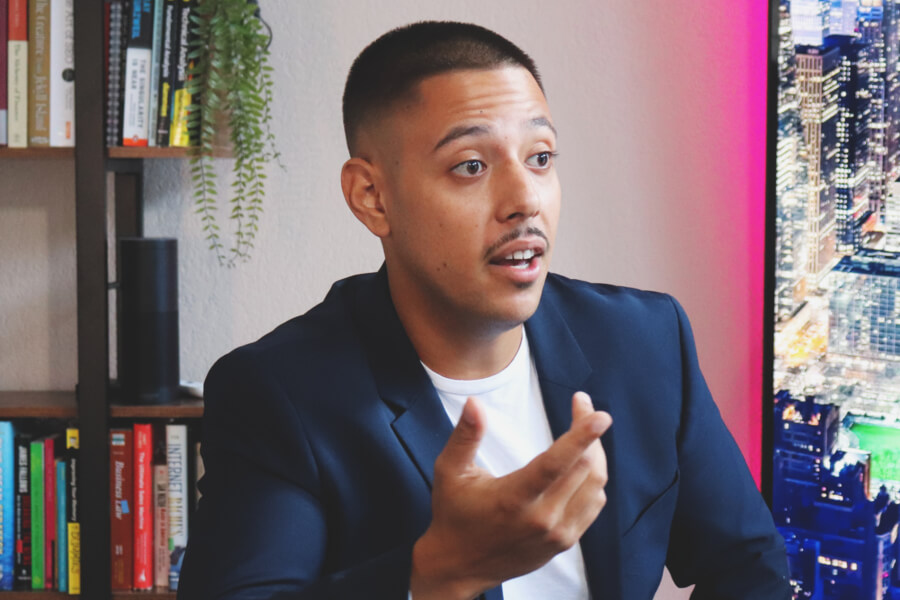 With over 139,000 subscribers and counting, entrepreneur, marketing expert, and YouTuber Alexander "Alex" Lorenzo developed a 6-figure revenue startup in a matter of months. When he looks back, he remembers his beginnings as a broke college dropout when he built his company 'Fundamental Secrets' from scratch.
When his professor insulted his intelligence, he left college and sold Verizon cell phones. In the first month, he earned $12,000 and became the best Verizon salesperson in Florida for three months in a row. He simultaneously built up his entrepreneurial skills and created his own YouTube channel in 2017. His passion for digital assets started at the age of 16 when he discovered Bitcoin. It pushed him to write a six-page investment thesis to convince his father to buy him a bitcoin mining rig from China. His father rejected his thesis because of the installation hassle and overheating issue, losing a few million in gains. However, years later with the money he earned from selling phones and his car, he built his first mining rig when Ethereum – the second biggest cryptocurrency behind Bitcoin – was still below $7. In February 2017, he continued to persuade his parents – including his best friend and girlfriend – to invest in Ethereum. Considered as an enterprise-grade technology solution with the support of Fortune 500 companies, Enterprise Ethereum Alliance had just formed, and the returns on Ethereum were greater than ever. From $7, Ethereum has skyrocketed to a value of $2,300 – an over 32757% return! As a testimony to the success, his girlfriend will easily pay off her student debt and has the capital to start her own company. Gaining more knowledge about blockchain projects, he decided to found his own company Fundamental Secrets.
A typical day for Alex is not what a usual CEO does. He starts at 5 AM with regular exercises to maintain his health, then spends more than 14 hours a day dedicated to his job and producing content to educate others on the potential of cryptocurrency. His ultimate goal and motivation are to push humans beyond their limits and create an interplanetary space travel company. He lives by his motto everyday by pushing himself and the people around him: "If you don't get with this technology, you will get left behind."
As the Founder and CEO of Fundamental Secrets LLC, he is very dedicated to everything he pursues. Before the success of his current company, he had founded (and failed) in a lot of enterprises and risked all of his assets, even going broke. These struggles did not stop him but made him stronger and more knowledgeable on every lesson he learned from the failures. Even if he only made $3000 in 2019, his passion for cryptocurrency found an opportunity to build a multi-million dollar company that focuses on digital courses and building a community of trading experts. In April 2020, he was able to establish Fundamental Secrets. He reads hundreds of books and researches daily for the next big project in the cryptocurrency ecosystem. His YouTube account is one of the go-to channels for unbiased cryptocurrency developments, news, and education. He has thousands of testimonials from his YouTube channel and nine-week digital education course. He wants to educate people and use technology to solve some of the biggest challenges in the financial system and eventually in space travel as well.
More details can be found at: https://www.youtube.com/c/AlexanderLorenzo/featured
Media Contact
Company Name: Fundamental Secrets LLC
Contact Person: Lewis Park
Email: Send Email
Country: United States
Website: https://www.youtube.com/c/AlexanderLorenzo/featured